Head Instructor
Rick St. Croix
Current goaltending coach with the Toronto Maple Leafs hockey club
Former goaltending coach with Stanley Cup champion Dallas Stars and Winnipeg Jets
Former player with NHL Philadelphia Flyers and Toronto Maple Leafs
Former assistant coach with the Manitoba Moose of the AHL
Defenseman Program Head Instructor
Chris St. Croix
Landshut - German Elite League (05-07)
Manitoba Moose - AHL (02-04)
Kamloops - WHL (95-99)
4th Round Draft Pick, Calgary Flames
Goalie Pad Staff
Ryan Poirier
Tony D'Angelo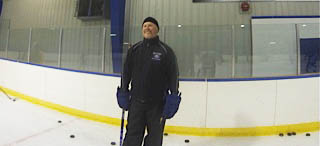 Stuart Fleury
Dry-land training
Tony D'Angelo
Course Instructor Hockey Manitoba
Assistant, Hockey Academy, Warren Mb.
Bruce Gluf
Southwest Minnesota CC Coach of the Year
Canadian Staff Assistants
Chet Pickard
1st round draft pick Nashville Predators – Tri City Americans (WHL))
Swedish elite league
Ryan Poirier
Student instructor - involved in our program for eight years
Tony D'Angelo
Course Instructor - Hockey Manitoba
Past Assistant - Hockey Academy, Warren MB.
Instructor with our program for the past twenty years.
LINKS